New Tires for Sale near South Holland, IL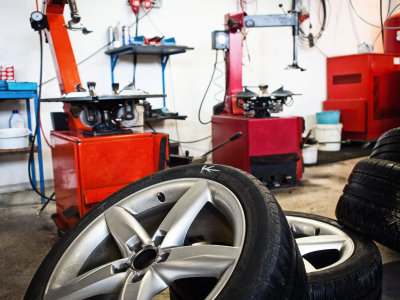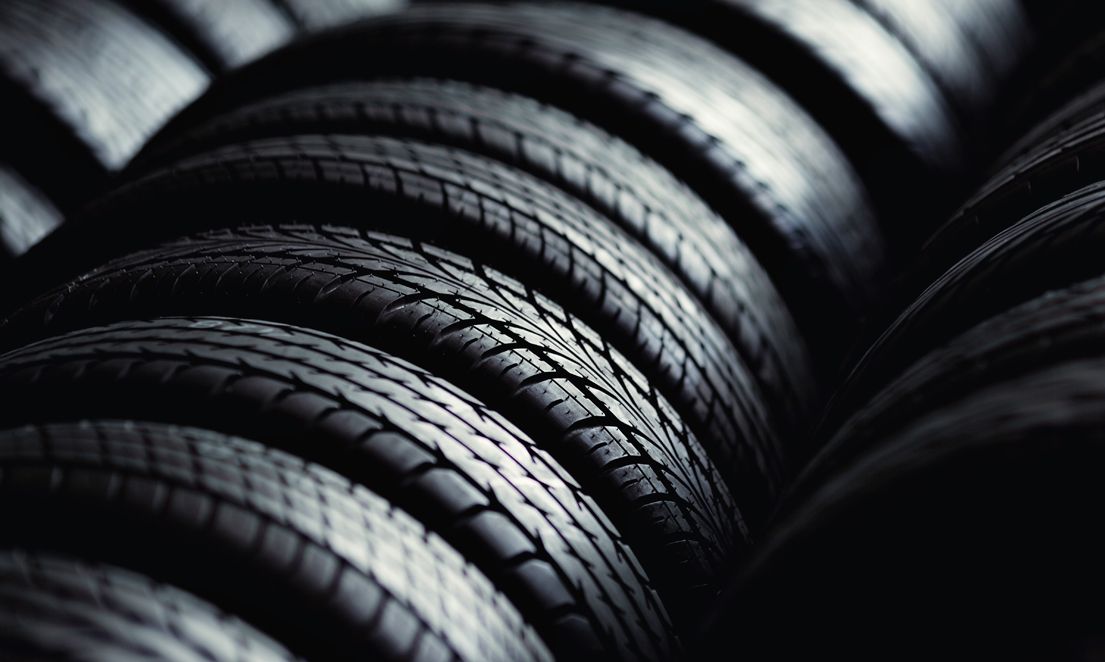 Service & Express Service Hours
708-499-1000
| | |
| --- | --- |
| Monday | 7:00 am - 6:00 pm |
| Tuesday | 7:00 am - 6:00 pm |
| Wednesday | 7:00 am - 6:00 pm |
| Thursday | 7:00 am - 6:00 pm |
| Friday | 7:00 am - 6:00 pm |
| Saturday | 7:00 am - 5:00 pm |
| Sunday | Closed |
Maintaining your vehicle can be a time-consuming process, but we are here to make car upkeep simple at Kelly Nissan. If it's time for you to replace your tires, then head over to our service bay and our technicians will be happy to take care of it in a timely manner. See us today and we can help you drive away with a brand-new set of tires in no time.
You rely on your tires during every commute, whether you're heading to work on I-294 or are just running a quick errand at Walt's Food Center. Tires typically last about eight years, and after that their tread will wear and will no longer be able to grip the road with full force. Factors like weather and driving style, can also cause your rubbers to wear faster, and living in the Midwest, we experience a variety of conditions. For those long Chicago winters, you want to make sure that you're prepared for whatever Mother Nature has in store, which is why it's necessary to check your tires' tread every once in a while.
We are happy to test your rubbers and tell you if they need to be replaced here at our Service Department. However, there is a simple test you can do at home if you want to save yourself a trip. Just take a penny and place it within a tire block with Lincoln's head upside down, and if you can see more than half of his head, this means that your rubber's tread level is too low. It's important to make sure to check each tire, since the front pair tends to wear faster than the rear. If you keep up with regular tire rotations, you should be able to replace all four wheels at once. Also, we are constantly updating our service specials, since we know vehicle maintenance can be costly, especially new tires, so check these out before you choose your set.
Here on our site, you'll find plenty of useful tools that you'll be able to utilize to make your time with us well-spent. Schedule an appointment by filling out our form and order a part if you know which one you need with just a few clicks of your mouse. You can reach our mechanics at any time with the Ask a Tech form. All you have to is provide us with your car's year, make, model, and condition, as well as your contact information and questions, and one of our expert technicians will get back to you with a detailed reply as soon as possible.
We are here to quickly and efficiently install a new set of rubbers for you here at Kelly Nissan! Take advantage of our new tires for sale near South Holland, IL, today. Our Service Department has evening and weekend hours, so you can stop by whenever it best suits your schedule.
Testimonials
Customer Testimonial
EVERGREEN PARK
May 15, 2015
Customer Testimonial
OAK LAWN, IL
May 15, 2015
Customer Testimonial
Blue Island IL
May 1, 2014
Customer Testimonial
Chicago IL
May 1, 2014
Customer Testimonial
Merrillville IN
May 1, 2014
Customer Testimonial
Burbank IL
May 1, 2014
Customer Testimonial
Chicago IL
May 1, 2014
Customer Testimonial
Chicago IL
May 1, 2014
Customer Testimonial
Palos Park IL
May 1, 2014
Customer Testimonial
Chicago IL
May 1, 2014
Customer Testimonial
Oak Lawn IL
May 1, 2014
Customer Testimonial
Alsip IL
May 1, 2014
Customer Testimonial
Oak Lawn IL
May 1, 2014
Customer Testimonial
Crestwood IL
May 1, 2014
Customer Testimonial
Oak Lawn IL
May 1, 2014
Customer Testimonial
Chicago IL
May 1, 2014
Customer Testimonial
Chicago Ridge IL
May 1, 2014
Customer Testimonial
Chicago IL
May 1, 2014
Customer Testimonial
Blue Island IL
May 1, 2014
Read More