Oil Change Service near Countryside, IL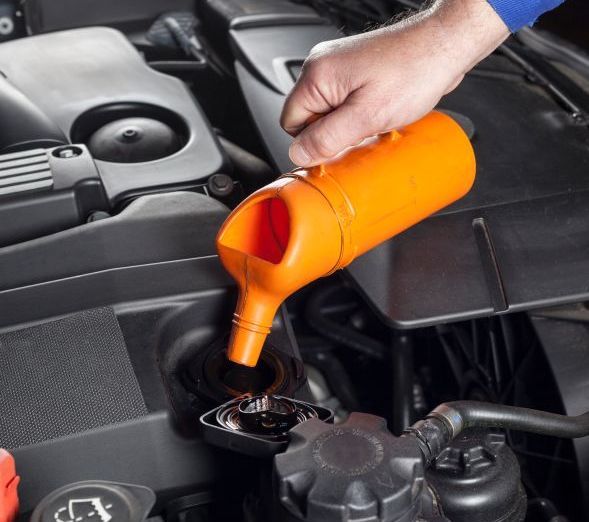 If you want a ride that is always streamlined and efficient, it's imperative that you get a routine oil change. Here at Kelly Nissan, we offer an oil change service near Countryside, IL, that is of the utmost quality. The next time your vehicle is due, there's nowhere better to turn than your friends at Kelly.
The longer you go without an oil change, the more your engine will struggle. Regardless of what kind of car you drive, oil is a vital aspect to all engines alike. For starters, oil is the main component that keeps your engine running. Without a fresh supply, your engine's parts will start to grind and rub against one another, instead of fluidly working alongside each other. As your oil gets older, the less effective it becomes overall, and, in turn, the more destructive.
Not only does oil have the capability to lubricate the engine, but it also contains the ability to absorb water, dust, and combustion byproducts. It can also hold them in suspension. Oil consists of additives that help an engine's performance, such as detergents, dispersants, rust-fighters, and friction reducers. As time goes on without an oil change service near Countryside, IL, these additives are less likely to produce optimal results.
Here at Kelly Nissan, our Service Department technicians are talented and experienced when it comes to automotive services, especially routine oil changes. When you bring your vehicle in, they'll replace your old oil with a fresh, new supply, as well as clean out the oil filter. Our service center offers optimal morning and evening hours during the week, as well as a full day of service on Saturdays, so finding a time to come in is as easy as ever. For your convenience, you can schedule an appointment right here on our site, which lets you pick a date and time that works best for you.
So, when is the best time for an oil change? As a general discrepancy, it largely depends on your vehicle and the condition it is in. Since it does differentiate between vehicles, it's always best to consult your Owner's Manual for a more accurate approximation. Although, the blanket suggestion is every 3,000 to 7,000 miles. Another factor that affects oil change intervals includes the conditions that you live in. And, since we live in a climate where we see extreme differences in temperatures, rough road conditions, and the like, it's best to acquire one more frequently.
For an oil change service near Countryside, IL, that you can depend on, look towards Kelly Nissan. With our quick and efficient technicians, you can be in and out and back on the road in no time!
Testimonials
Customer Testimonial
EVERGREEN PARK
May 15, 2015
Customer Testimonial
OAK LAWN, IL
May 15, 2015
Customer Testimonial
Blue Island IL
May 1, 2014
Customer Testimonial
Chicago IL
May 1, 2014
Customer Testimonial
Merrillville IN
May 1, 2014
Customer Testimonial
Burbank IL
May 1, 2014
Customer Testimonial
Chicago IL
May 1, 2014
Customer Testimonial
Chicago IL
May 1, 2014
Customer Testimonial
Palos Park IL
May 1, 2014
Customer Testimonial
Chicago IL
May 1, 2014
Customer Testimonial
Oak Lawn IL
May 1, 2014
Customer Testimonial
Alsip IL
May 1, 2014
Customer Testimonial
Oak Lawn IL
May 1, 2014
Customer Testimonial
Crestwood IL
May 1, 2014
Customer Testimonial
Oak Lawn IL
May 1, 2014
Customer Testimonial
Chicago IL
May 1, 2014
Customer Testimonial
Chicago Ridge IL
May 1, 2014
Customer Testimonial
Chicago IL
May 1, 2014
Customer Testimonial
Blue Island IL
May 1, 2014
Read More
Service & Express Service Hours
708-499-1000
| | |
| --- | --- |
| Monday | 7:00 am - 6:00 pm |
| Tuesday | 7:00 am - 6:00 pm |
| Wednesday | 7:00 am - 6:00 pm |
| Thursday | 7:00 am - 6:00 pm |
| Friday | 7:00 am - 6:00 pm |
| Saturday | 7:00 am - 5:00 pm |
| Sunday | Closed |