Winterize Your Nissan near South Holland, IL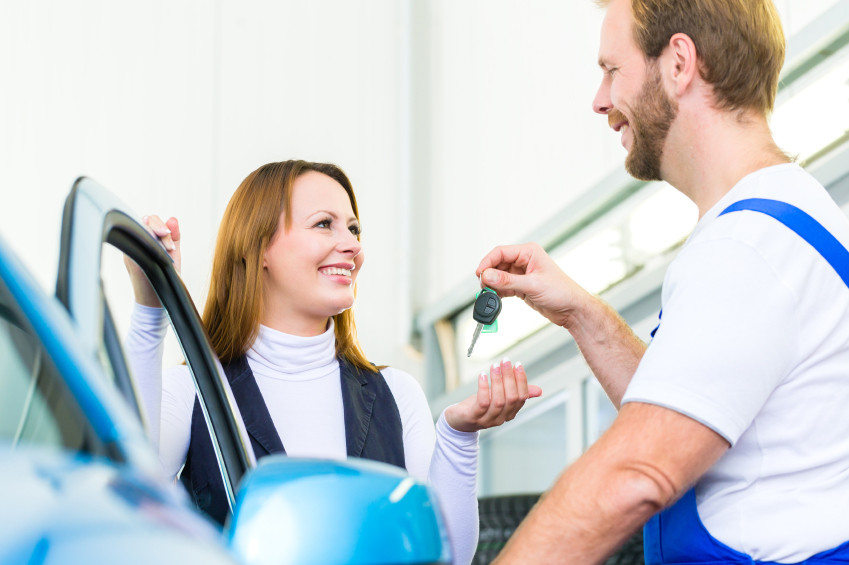 For us in the Midwest, it's encouraged to winterize your Nissan near South Holland, IL, before the chill sets in. This simple yet effective service not only prepares you for the winter months, but also keeps you moving along smoothly during them. Our technicians will check an assortment of areas of your car to ensure that they're ready to withstand cold temperatures and less-than-ideal road conditions.
From the outside in, our technicians will inspect various aspects of your vehicle, such as your wiper blades and fluid. It's actually recommended to have your windshield wipers replaced at least once a year. Over time, they become less effective due to wear and damage from the sun. If they look frayed or worn, our technicians will recommend a new set for the winter, as they'll need to be working extra hard with pushing aside heavy snow or ice. There are even pairs designed specifically for the winter to better combat the harsh conditions! Once all is said and done, they will check your wiper fluid and top it off for you if necessary.
Another area that they can winterize for you are your tires. If you'd like, you can opt to swap your regular all-season tires out for snow tires. These tires are made specifically for climates that see a lot of winter conditions. They are designed with a softer rubber that allows them to retain flexibility in the cold, as well as a special tread pattern to grip ice and snow. If you have AWD or 4WD, or if you'd just prefer to leave your regular tires on for the season, that's okay, too! Our technicians will check each tire's air pressure and adjust it accordingly when you winterize your Nissan near South Holland, IL, at Kelly Nissan. If you have any questions at all, feel free to take advantage of our Ask a Tech form that puts you in direct contact with one of our mechanics.
Unfortunately, it's not only the exterior that gets affected by winter. Underneath the hood, your battery can also show signs of distress during the colder months. In fact, a fully charged lead-acid battery has only half of its rated amp-hour capacity at five degrees Fahrenheit. And, since more power is required to start your engine in the winter, it can totally give out with these two factors working against each other. To prevent dead batteries or sluggish starts, our technicians will check the power output by running a load test of your battery, as well as clean off any corrosion.
When you choose to winterize your Nissan near South Holland, IL, here at Kelly Nissan, your vehicle will be treated with the utmost care and consideration. For your convenience, you can schedule an appointment by giving us a call at (708) 499-1000, or by heading to our Service tab right here on our site. We look forward to working with you soon!
Testimonials
Customer Testimonial
EVERGREEN PARK
May 15, 2015
Customer Testimonial
OAK LAWN, IL
May 15, 2015
Customer Testimonial
Blue Island IL
May 1, 2014
Customer Testimonial
Chicago IL
May 1, 2014
Customer Testimonial
Merrillville IN
May 1, 2014
Customer Testimonial
Burbank IL
May 1, 2014
Customer Testimonial
Chicago IL
May 1, 2014
Customer Testimonial
Chicago IL
May 1, 2014
Customer Testimonial
Palos Park IL
May 1, 2014
Customer Testimonial
Chicago IL
May 1, 2014
Customer Testimonial
Oak Lawn IL
May 1, 2014
Customer Testimonial
Alsip IL
May 1, 2014
Customer Testimonial
Oak Lawn IL
May 1, 2014
Customer Testimonial
Crestwood IL
May 1, 2014
Customer Testimonial
Oak Lawn IL
May 1, 2014
Customer Testimonial
Chicago IL
May 1, 2014
Customer Testimonial
Chicago Ridge IL
May 1, 2014
Customer Testimonial
Chicago IL
May 1, 2014
Customer Testimonial
Blue Island IL
May 1, 2014
Read More